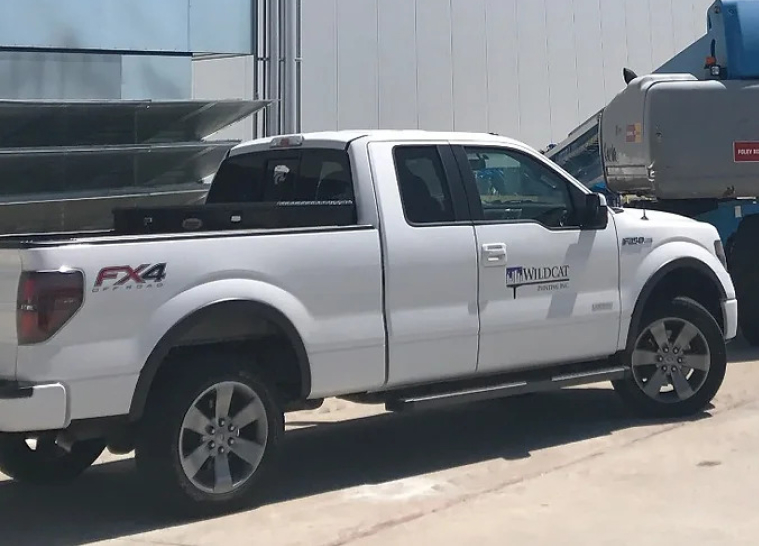 Wildcat Painting Services
Make the best impression with a professional coat of paint.
Our team of highly-skilled painters handles commercial and industrial spaces from small brick-and-mortar businesses to eight-story buildings and 20,000 square-foot warehouses. We'll even help you select the right paint and process to get a durable and lasting look.
Bonded and insured, we'll aim to get you the most out of your investment.
We Provide Multiple Commercial and Industrial Services
Drywall Repair
Epoxies
Texture
Staining
Pressure Washing
Sand Blasting
Metal Finishes
Floor Coatings
High-Durability Coatings
On-Call Painting
Graffiti Removal
Anti-Graffiti Coatings
And Work in Multiple Environments
Commercial
Corporate Buildings
Retail Spaces
Pools
Metal Fabricators
Tanks
Commercial Re-Paint
Retirement Living
Hospitals
Industrial
Refineries
Manufacturing Plants
Tank Farms
Government
Military Bases
City Buildings
Schools
Municipal Infrastructure
Municipal Pools
Our Commercial & Industrial
Painting Projects
Meet Wichita's Leader in Commercial Painting
We've been exceeding expectations for over 40 years.
Wildcat Painting serves Wichita and the surrounding areas with unparalleled quality – in our finished product and in our customer care.
As a family-run business with enduring employees, we're driven to provide the highest quality work in an organized and reliable manner. Our passion is to build lasting relationships and be an asset to your business.
Get a Free Estimate
Let us handle your unique project.
Ready to see how our skilled team can take care of your commercial and industrial project? Fill out the form below and we'll get in touch to schedule your free consultation.